A little while back we did a little sprucing up in our little man's room. You might remember it...the OKLAHOMA BOOMER SOONER inspired room makeover?! Well I wanted to paint something for his room and this is what I came up with...
So easy to make these that a caveman could do it! Ha! I'm sorry, I couldn't help myself I love those commercials. Okay, so here is how I did them.
Bought the pine boards at Home Depot. There are lots of different sizes available already pre cut for you to choose from. Just pick up the size you want your sign to be.
I printed out the font/wording on Publisher.
Used a pencil to color in the backside of the printed font.
Flip over the printed paper so that it's now facing right side up and center it on your board.
I used painters tape to secure it to my board.
Then I used the pencil to trace the letters.
For the BOOMER SOONER sign I had already painted the background RED. For the OKLAHOMA FOOTBALL sign I had painted the board white then used painters tape to create the diamond pattern. Then using a smaller paint brush just filled in with the tan.
Painted in the letters, lightly sanded and sealed them both. Used large sawtooth hangers on back and there ya go...instant inexpensive wall art!
Here they are hanging in his room...
I still want to add two additional panels to the rods and add more accessories but for now I am really happy with what we've gotten done.
Take care & thanks for looking! XOXO
I'm linking up to...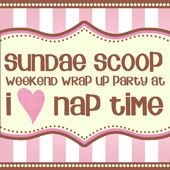 Hurry over & check out all the fun links! :)